Shari is a founding member of the Canadian XLH Network. Her daughter was diagnosed with a spontaneous case of XLH in 2008 at the age of 4. Shari has been involved in the XLH community since 2011 after attending the first XLH Day in New York State. Her focus in leading the Canadian XLH Network is ensuring that access to healthcare and new treatments is made available to all Canadian XLH patients. Shari lives with her husband and daughter in Kitchener, Ontario.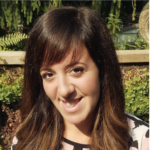 Danielle Steenbergen
Vice Chair
Danielle became involved in the Canadian XLH Network in it's formative stages, motivated by her own battles with XLH, and committed to advancing awareness for the XLH community. She inherited XLH from her mother, then passed the mutated gene onto her two young boys, both of whom were diagnosed as infants. Danielle resides in Ontario with her husband and sons, where she runs her own Hair Salon. In her spare time she enjoys gardening, reading, writing, playing guitar, and traveling with her family.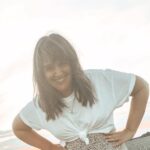 Madison became involved in the Canadian XLH Network early on. Madison has a spontaneous case of XLH which has given her a very different perspective. She is motivated to create awareness amongst the general population and health care professionals to ensure the best patient care. As treasurer Madison plans to work on finding grants and introduce fundraising initiatives to support the Canadian XLH Network and families impacted by XLH. Madison currently resides in Ontario and is an elementary French teacher.
XLH has always been a part of Josie's life. She inherited the condition from her mother so subsequently was diagnosed shortly after birth. Her 2 brothers, 2 sons and 3 nieces are all affected as well. This has sparked Josie's interest in taking extra measures to advocate for herself, her family, and other Canadians with XLH to be able to receive the best care and medications available. Josie lives in the small town of Watford, Ontario and works as an elementary school teacher.